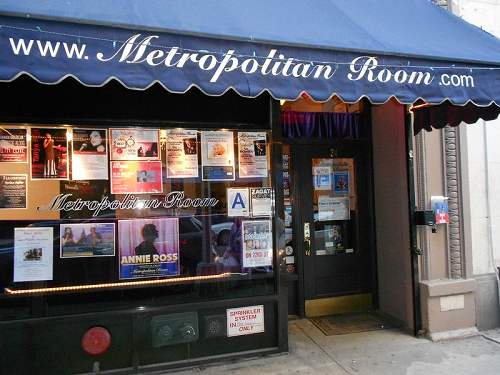 Reviewed by David Roberts and Joseph Verlezza
Theatre Reviews Limited

The current renaissance in New York City's Harlem is not to be mistaken for the Harlem Renaissance of the 1930s (and before). The current revival has much to do with real estate, privilege, and power. The iconic Harlem Renaissance had everything to do with artistic collaboration, white bootleggers, and crazy rhythms. This is the Harlem T. Oliver Reid knows well.
The classy, sassy, tuxedo-clad, soulful songster Oliver Reid takes his audience on a circa 1934 rollicking musical tour stopping at jazz venues(Connie's) and swanky nightclubs (Cotton Club, Radium Club) that featured the likes of Duke Ellington, Fats Waller and the music of the prolific Harold Arlen. He relives that historic era, not only with the jubilant iconic sounds that were created by the renowned artists, but with the courage to address the surge of political, social, and racial issues that scarred the landscape including the activities of the Ku Klux Klan out in the Hamptons.
Mr. Reid has a small, sturdy frame and a big voice with an incredible range that seduces his listeners to become part of the rhythms and like a pied piper draws them into the lyric. Whether his mood is silly, somber or seductive, it is honest and never falters, and stays true to the music and the message. His tone is pure and his musical interpretation is further enhanced by a strong belt, a soulful edge, a mellow mid-range and a classic 1930's panache.
In his "Drop Me Off in Harlem, T. Oliver Reid shines with a rendition of "Sophisticated Lady" and has a grand time with "Minnie the Moocher" (both by Duke Ellington). The Blue Mini Suite featuring" Mood Indigo" (Duke Ellington), "Am I Blue"(Harry Akst/Grant Clarke), "Black And Blue" (Fats Waller/Andy Razaf) and "I Got A Right To Sing The Blues" (Harold Arlen) is haunting, truthful and enlightening. His phrasing and interpretation of "It's Only A Paper Moon" and" I've Got The World On A String" (both by Harold Arlen) is remarkable and a testament to a trained musician.